Build Your Custom Made Refrigeration Gasket
Better than OEM Quality - Half the Price.
Featured Refrigerator Door Gaskets


True Seal Gaskets is a refrigerator door gasket supplier fully committed to the quality of door gaskets and kits. Selling high-quality compatible replacement gaskets, you can expect nothing but quality and accuracy with our door gaskets. These are not OEM gaskets, they are high-quality compatible replacements. Explore refrigeration door gaskets for True Manufacturing, Beverage-Air, Master-Bilt, Delfield, Randell, Silver King, Turbo Air, among others.

Here at True Seal Gaskets, we welcome product reviews! Our team wants to ensure that you are happy with the product you receive. In addition, we have a Fits Right Seals Tight Guarantee that you will like your product. In the event your gasket doesn't fit quite right, we'll be happy to exchange your gasket for a better fit. Questions? Please give us a call at (877)-434-1985 or browse our featured cooler door gaskets below. Enjoy exceptional deals on high quality refrigeration gasket products!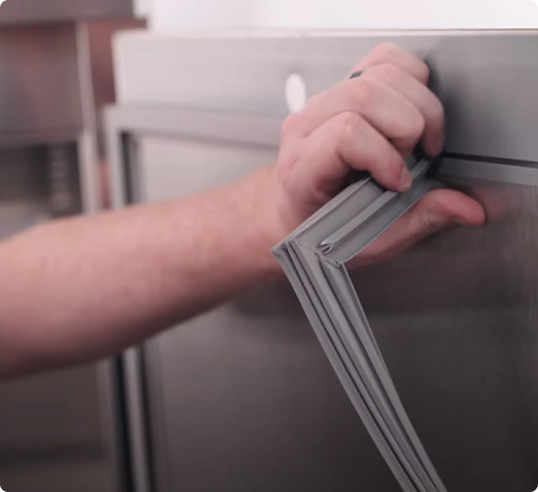 Commercial Refrigeration Gaskets

Do you own commercial refrigeration units or walk-in coolers? You should ensure you always have the most up-to-date commercial refrigeration gaskets. Walk-in cooler door gaskets can significantly improve the overall performance of your refrigeration system. If your current refrigeration units are leaking cold air, it may be that the gasket quality is poor or that they were not properly installed. Proper gasket installation is vital.

In any case, it is time to purchase brand new gaskets or upgrade your current gaskets. This will ensure that your walk-in cooler is performing at its absolute best. In addition, investing in quality cooler door gaskets will ensure that you cut down the cost on high energy bills. Having up-to-date commercial refrigeration gaskets will also ensure the most fresh and safe quality of food stored in commercial kitchens.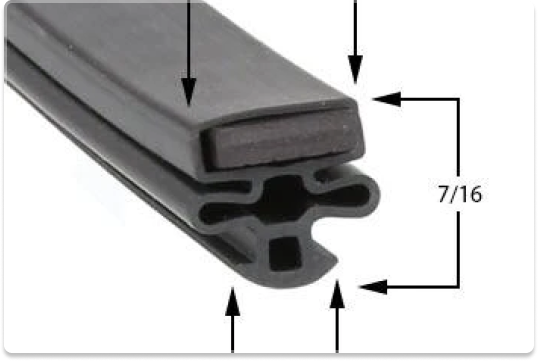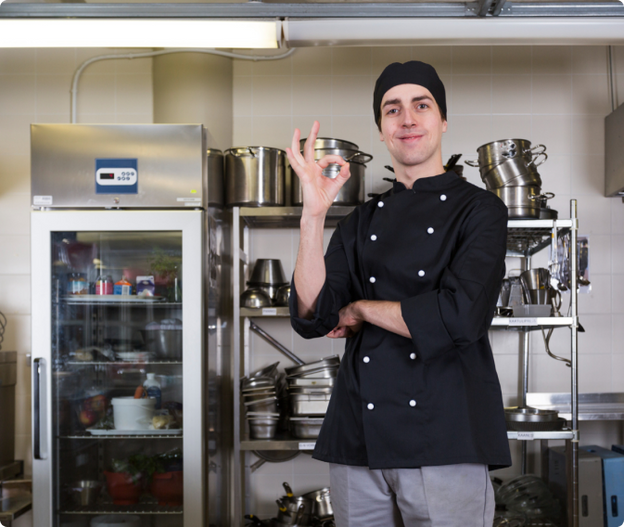 Shop Refrigeration Door Gaskets

If you are looking for a reliable refrigeration door gaskets supplier, True Seal Gaskets is your source for reliable door gasket kits. With years of experience in the industry, we are committed to providing excellent customer service and support. In addition, we sell high-quality compatible replacements for many brands of refrigeration doors, such as True, Beverage-Air, Delfield, Master-Bilt and others. These are not OEM gaskets, they are high quality replacements.

Here at True Seal Gaskets, we provide prompt service and great pricing on door gaskets and other refrigeration products. In addition, our experts are committed to ensuring you receive the correct refrigerator door gasket. Should you not be completely satisfied with the quality or the size of the gasket you purchased, please contact our customer support team as soon as possible and we will correct the issue.